Our goal is to see you succeed like never before
Kidmin LaunchPad is the solution you need to ignite your children's ministry and get it off the ground! We are a dynamic kidmin coaching group with a combined 75 years of leadership experience in both church and community settings. Our purpose is to equip your church with a vibrant, healthy kids ministry, and it can be done even without the need for a large overhead budget or paid kidmin staff! Our ideas and principles are creative, personalized, and cost-effective.

We'll show you how to implement them, regardless of the size of your church or kidmin team. Kidmin LaunchPad is ready to give your children's ministry the boost it needs to reach more kids! That's our mission, passion, and promise, and we invite you to join us!
W H A T I S L A U N C H P A D ?
LaunchPad is a kidmin coaching group that will equip your church with a vibrant children's ministry for reaching your community—without the necessity and overhead of a large budget and paid kidmin staff.
W H O I S I T F O R ?
Any church, ministry, or organization looking for creative solutions to staffing, budgets, and obstacles that stand in the way of reaching kids in the community.
H O W T O S I G N U P !
The program—which officially launches January 2018—breaks down into 3 building blocks from which we'll help you propel your children's ministry to the next level!
S O M E O F O U R S U P E R H E R O E S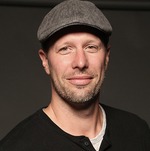 JOSH RICHTER
SUPERHERO POWER: PARTNERSHIP
Josh has an uncanny ability to help others reach kids, whether that means kids in the church or kids in the community. "God spoke to my heart in the summer camp after 7th grade that I would be a leader in children's ministry. I got involved in kids ministry immediately after that—and never stopped! I love seeing kids and kidmin leaders have that ah-ha! moment that will change their perspectives forever."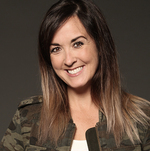 KATE RICHTER
(aka K8theGr8)
SUPERHERO POWER: SEEING THE FUTURE
Kate's keen super-vision enables her to see processes and procedures that will launch anyone as a well-equipped leader for their teams and kids! "A gal who never 'liked' kids in my younger years, I found it funny that God would call me to children's ministry over 13 years ago. I was blissful in ministering to adults and getting the accolades. Then, one year into children's ministry (with zero accolades), God downloaded a heart for these young-in-earthly-years eternal beings. When I started to meet people who saw the value in raising these mini, eternal beings like I did, I knew I wanted to do anything I could to make sure they had what they needed to do it and to flourish within their giftings while doing it!"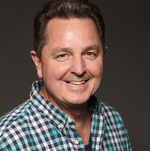 JACK HENRY
SUPERHERO POWER: PASSION POWER
Jack has the amazing ability to spot passion on the spot and take it to a higher level that you have never seen before! "I've been in children's ministry now for 34 years! I am Georgia-born and Georgia-bred, and when I die I will be Georgia-dead! I was born again at age 8 and accepted the call into ministry at age 20. I married my best friend, Angie, at age 19. God has used us in many different ministries through the years. Now, a new day has dawned and we are ready for the challenge! The best days in kidmin leadership are ahead, and we look forward to serving you!"
C O N T A C T U S F O R M O R E I N F O R M A T I O N
[ctct form="4915″]